The team members at A2 Online Marketing have a passion for serving in a more personal way. We are all committed to our client's success. We aren't the biggest Online Marketing firm in Kansas City, but we have the biggest hearts.
How we work with you
"We work alongside small business owners to pursue their dreams with a digital plan, thoughtful execution and a little bit of love." -Catherine Kolkoski, Founder
When your customers are online looking for what you have to offer, we want them to find you. And when they find you- we want them to have confidence in your business because you website is more than what they were expecting. We want them to call you or fill out a contact form.
We want you to get that lead!
We want you to get that business!
Then we want your customers to go online and tell the world how awesome you are by leaving reviews on Google, Facebook, and Yelp.  Positive reviews will help potential customers see the quality of your business and the cool things that your clients and customers are saying about you!
We don't think our wants are unreasonable. Do you?
Catherine Kolkoski started A2 Online Marketing with one client. The company has purposefully grown at a pace that allows each one of the team members to deliver customer-focused, personalized attention that puts the client and their unique business needs first.
She has been in Marketing for more than 35 years (She doesn't look old enough, right?) Her skill sets in communication, organization, business development, sales, creativity, and leadership benefit the small business clients she serves.
Lead generation and marketing have changed a great deal since she first started her professional career as VP of Marketing for a Business Development Company in Scottsdale, AZ.  A graduate of The University of Arizona,  Catherine has been in online marketing since 2011. She thoughtfully guides her clients to compete online by establishing or increasing their online footprint with an content-rich website, social media, SEO, paid social media advertising, and local search.
She considers herself a creative writer and offers her writing skills to her clients for consulting, website content, blog writing, and email marketing. She has a heart for small businesses and the people that own them.
When not in front of her computer, Catherine is hiking and working out at the gym. Her weekends are filled with date nights with Blair (her husband of 30 years), volunteering, and being with friends and family which includes kids Bryce 28, Breezy 26 (and Blake), and Brielle, 18 and granddaughters Lyla and Rylynn. She is not a good cook but she does make a great cheesecake.
She and her family live and love in Parkville, MO.
Melissa, a longtime team member in A2, is a 10-year digital marketing veteran and has successfully managed many small business and franchise owners' online marketing and business development strategies.
Melissa has built a solid foundation of clients through her desire for her clients growth, her determination to try and willingness to listen to the needs of her clients and the business.
Melissa's extensive knowledge of Digital Marketing is exceptional. Her clients have consistently sought her advice and trusted her judgement with their marketing dollars. Melissa prides herself on giving all of her clients both individual and institutional marketing, and the most precise and up-to-date information and feedback regarding their online status. She values providing her clients a realistic outlook on what they can expect and achieve with their current marketing strategy.
Melissa's past work experience provides her with a great deal of understanding about small business. With a long family history of successful entrepreneurs, a small business owner and working with several successful companies in both marketing and business development, Melissa has learned how to put her experience and education to good use for her clients.
Melissa Graduated from Rockhurst University with a Masters of Business Administration, from Pittsburg State University with a Masters
of Communication and a Bachelor of Arts in Psychology and Sociology.  She married her college sweetheart and is the mother of two amazing children. Melissa and her family make their home in Overland Park, Kansas.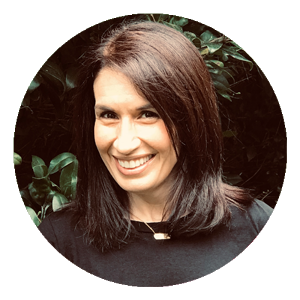 Renee Huepper is a social media marketing professional who thrives on helping her small business clients grow. (After all, she's a small business herself!) By creating a strong social media presence, she helps clients build their brand awareness, increase customer engagement and generate leads. From the overall strategy, to planning and executing well-timed organic (and paid) content; to creating linking strategies that drive traffic.
After graduating from James Madison University in Virginia, she started her career in hospitality and tourism with Hilton Hotels. Advancing from an administrative assistant to catering, to meeting planning and sales, she gained valuable skills in client relations, planning, and organization. She was recruited to do meeting planning for ConferenceDirect.
Renee focused her heart on raising her two boys (now 19 and 16) while her multi-tasking skills led her to start her own baking business. As a small business selling to individuals, retail environments, and restaurants, she experienced the challenges of operating and marketing a small business. Her desserts gave many satisfied customers a reason to hit the treadmill. It was not long after that she joined A2 to use her creativity for "good," to help business owners promote their small businesses through social media.
Renee has been working with A2 since 2014 as a Social Media Marketing Manager. She uses her knowledge of best practices with small business clients, to create a friendly, collaborative approach resulting in the right partnership and the right strategy, right from the start. Her organizational skills are a plus to her clients and her creative skills in developing effective social media content generates interest while staying on brand.
When she's not working, Renee enjoys photography, cooking, baking, doing anything creative, and spending time with her family—her husband Jeff (of 25 years), two boys, Mason and James, and their dog Chief—at their home in Alpharetta, GA.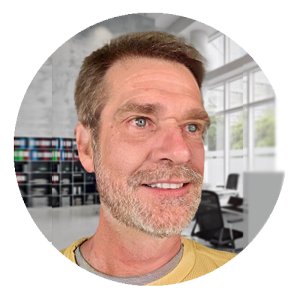 Doug is a web designer and developer, working in the website design space since 1995. By the end of the 90's, he had designed websites for over 150 daily and weekly newspapers as well as having designed the website for the Apache Foundation. This organization is responsible for developing the Apache webserver. During his career, he has designed the logos for IMDb (Internet Movie Database) as well as the logo for the internet programming language PHP. From graphic design to database management to complex CMS customization he has done it all. He is a valued strategic partner to A2 Online Marketing, designing websites, and logos for their clients and maintaining and managing their websites.
When he's not working on the web he spends his free time designing and developing robotics projects such as his world-renowned painting robot Vangobot that was featured on ABC News and in Wired magazine.